Image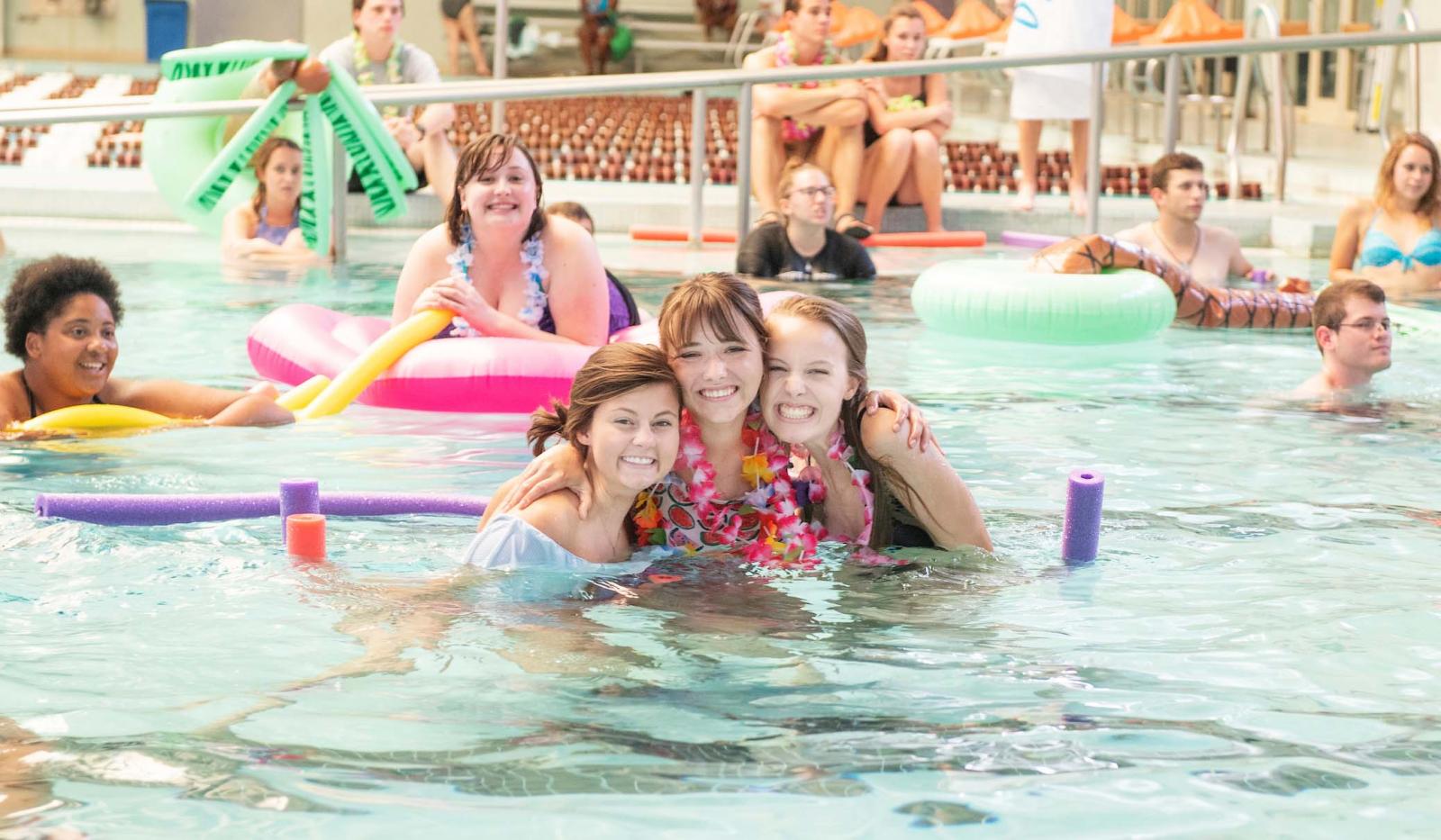 Includes:
Two-hour time slot on Saturdays from 11am-1pm or 2pm-4pm
Up to 25 participants
Two standard rectangle tables.
Outside food is allowed out on the sun deck.
*Pool parties are not granted exclusive access to the pool.
*Parties with more than 25 participants will require an additional lifeguard.
Facilities & Fees
Programming, Service, and Equipment
Student Organization
University Department
Non-University Affiliated
Non-Exclusive Shallow End
$200/2 hours
Key Log Roller
$15/log
$20/log
$25/log
Inflatable Obstacle Course
$90
$95
$100
Tables
$5/table
Chairs
$0.50/chair
Additional Lifeguard
$15
$20
$25
Repair or Replacement
Organizations and groups are responsible for all costs associated with the repair or replacement of equipment or property that may be damaged because of their use of University Recreation facilities and field. 
The Department of University Recreation reserves the right to deny any facility rental request based on the type of request, the hours requested, the space requested and any other type of request we feel does not meet our mission. Spaces are available during facility operating hours, but not during scheduled UREC (University Recreation Center) Programs.
Contact 
James Tullidge
Email: jlt345@saffairs.msstate.edu
Phone: 662-325-8963