Personal Training
Fitness at MSU UREC offers the latest in aerobic and strength training equipment. Over 10,000 square feet of weight room space holds a cardio theatre, free weight area, and machine weight area. Top-of-the-line names like Hammer Strength, Body Master, and Cybex just to name a few of the training equipment manufacturers provided in our facility.
What we Offer
The UREC fitness department offers both in-person and online personal training.
In-person personal training: Meet with a trainer according to a schedule agreed upon by both client and trainer to help you achieve your fitness goals!

Online personal training: Schedule an initial meeting with your trainer where they will get any information needed from you. This may include goals, previous experience, etc. to help them write out a program that you can complete on your own time!
Getting Started
Step 1
Begin by completing your health questionnaire below and emailing your completed form to Graduate Assistant, Altman Biggs at ab4384@msstate.edu and Fitness Coordinator, Meridith Nuckolls at mnuckolls@saffairs.msstate.edu.
Personal Training PARQ and Client Profile
Step 2
Choose a Package
Packages
Image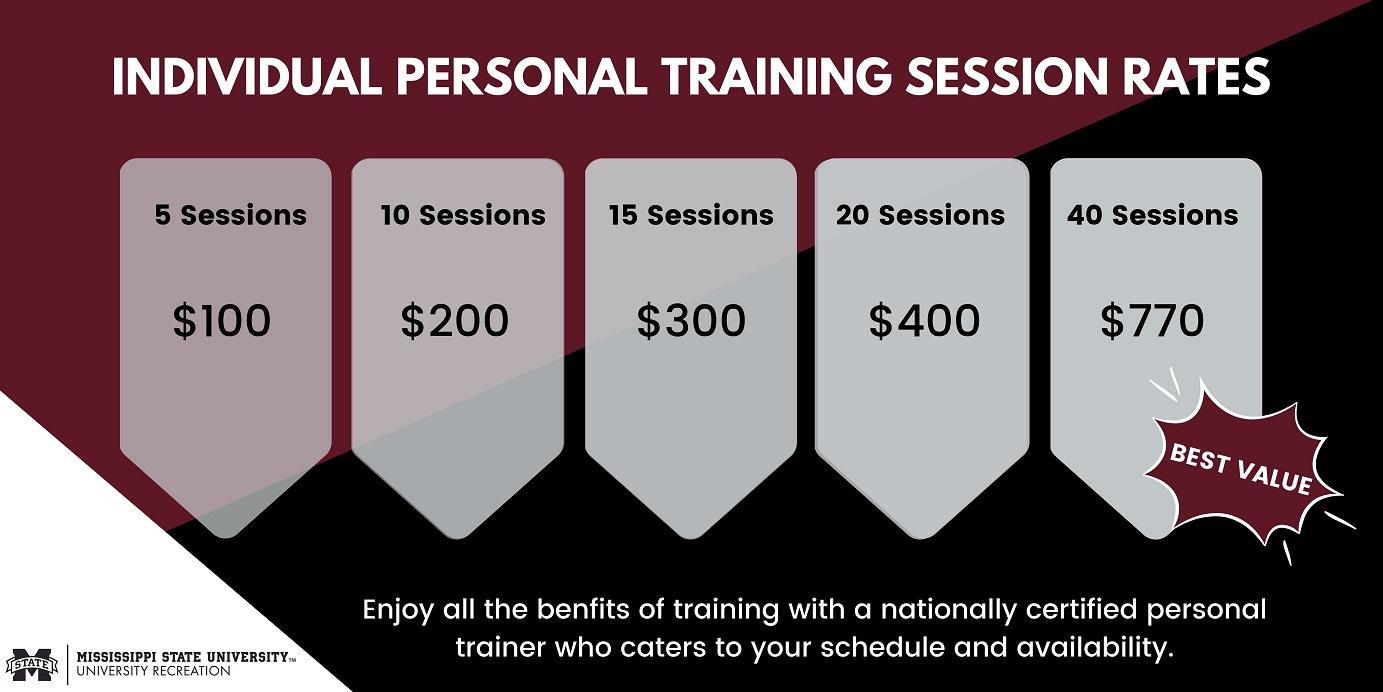 Image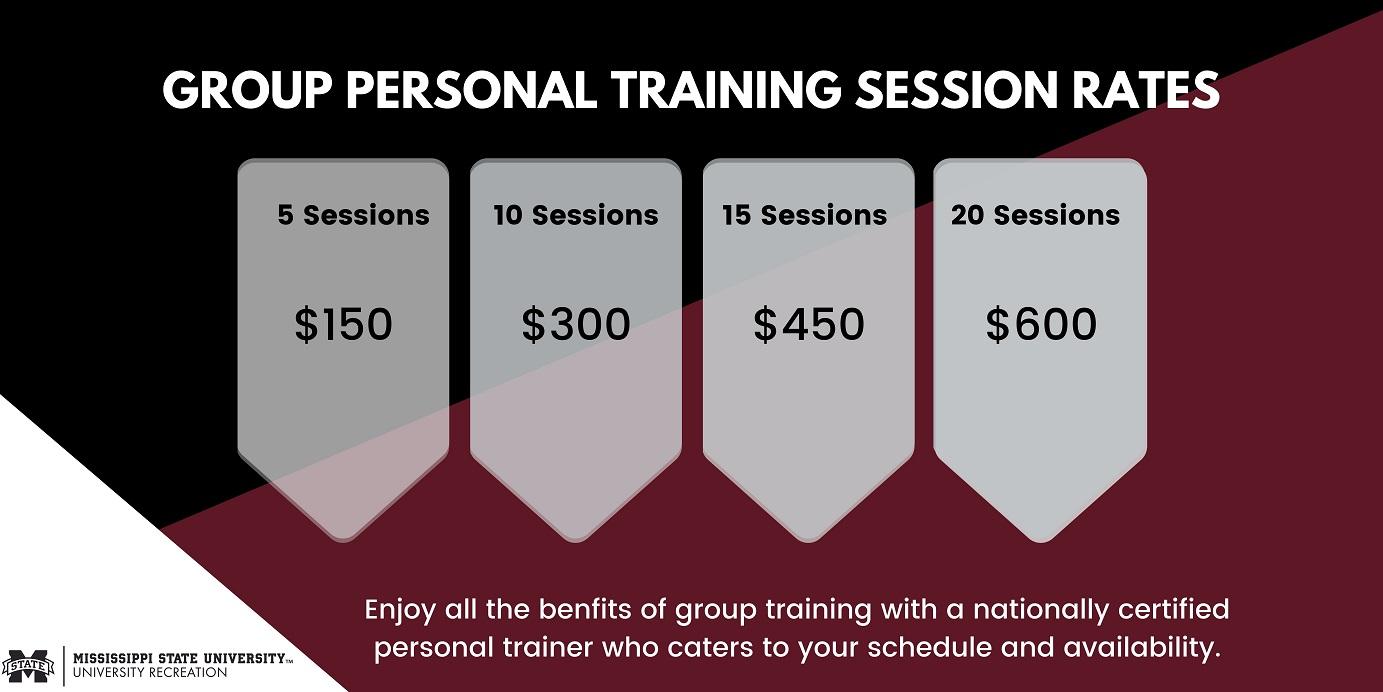 Image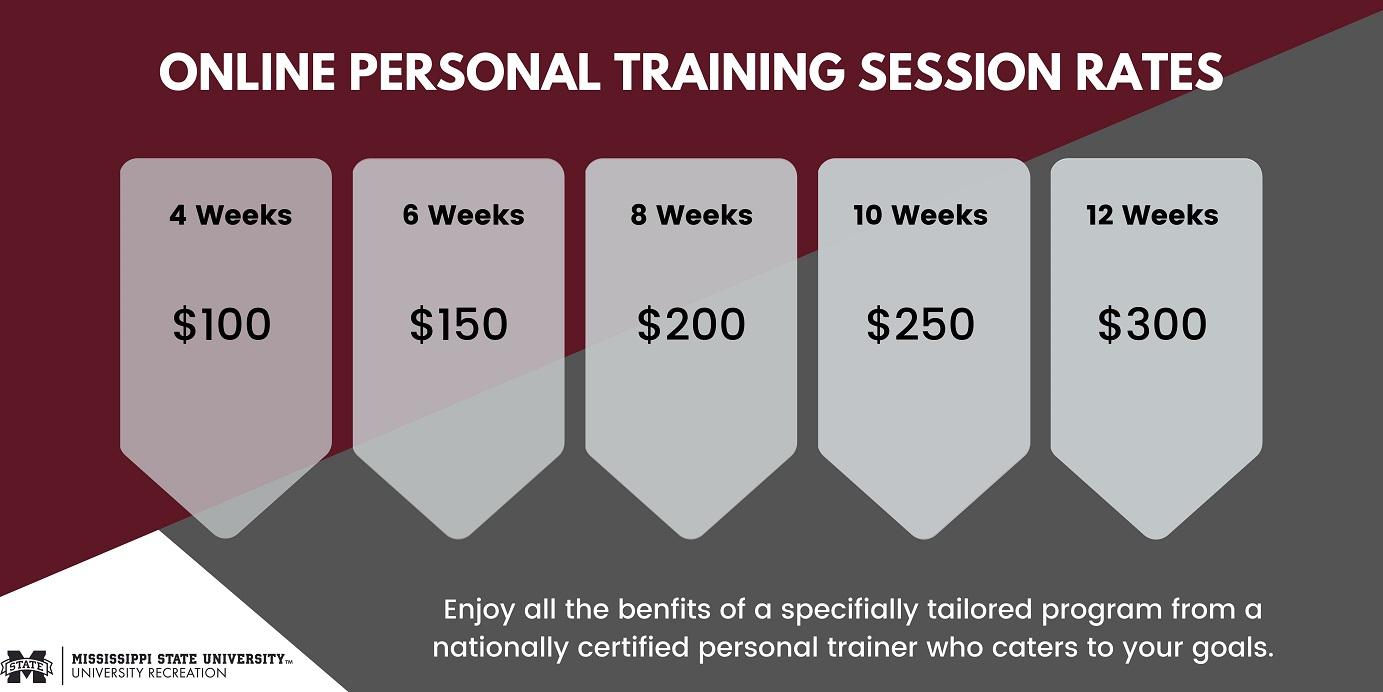 Background Image Alternative Text: group pulling bands sitting down
Background Image Alternative Text: woman throwing weighted ball
Image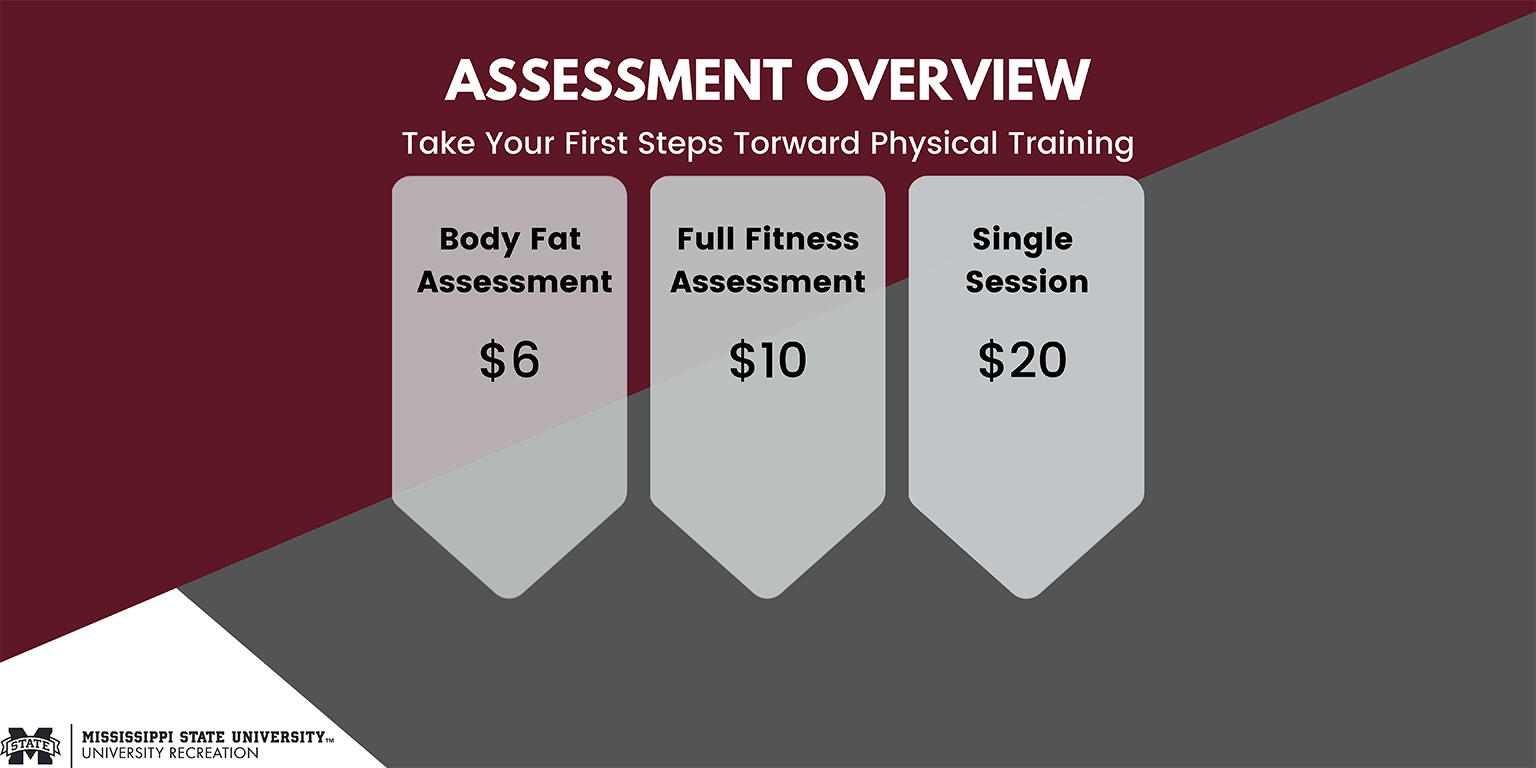 Body Fat Assessment
Skin Folds
The purpose of this assessment is to determine the percentage of body fat by measuring skinfold thickness. This measurement is taken via a 7-site skinfold (that is gender specific) in order to measure the subcutaneous fat (below the skin) in the body. Multiple sites are analyzed given the variability in fat distribution from site-to-site and person-to-person.
Body Circumference
The purpose of this assessment is to determine thickness using a tape measure. These measurements are taken at 9 sites including the chest, hips, thighs, and biceps in order to measure the circumference of the body as a method to track progress and body re-composition.
Full Fitness Assessment
Before beginning an exercise program, a Fitness Assessment with the MicroFit® software will be conducted to provide a baseline of your current fitness level. The results of these tests, along with the development of personal fitness goals, will help us design a safe, effective, and individualized fitness program for you. The MicroFit® fitness Profile includes tests to determine steady state heart rate, blood pressure, body composition, aerobic capacity, muscular strength, muscular endurance, and flexibility.
Introduction to a Session
After the fitness assessment has been conducted and a session package has been purchased, you and your Certified Personal Trainer will begin meeting to help you reach your fitness and wellness goals. Every session will be an hour and consist of a proper warm up, workout designed by your trainer specifically for you, and a proper cool down. The benefits of working with a Certified Personal Trainer include: 
An individualized fitness program specifically designed for you.
An efficient workout program with innovative ways to improve your health.
Professional assistance in improving strength, flexibility, stability, endurance, posture, balance, coordination, and cardiovascular health.
Instruction on proper movement patterns, form, and technique.
Provide accountability, structure, and motivation.